WELCOME TO MUANG MAI GUTHRIE PCL
"A REPUTABLE AND RELIABLE HIGH QUALITY LATEX CONCENTRATE
AND SPECIALTY RUBBERS PRODUCER WITH PRIORITY
ON SUSTAINABILITY AND CUSTOMERS' SATISFACTION"
Muang Mai Guthrie Company Limited was established in 1996 as a joint venture company between Muang Mai Rubber Company Limited and Malaysian Kumpulan Guthrie Berhad which had over
100 years of experience in natural rubber production industry.
The joint venture between the two reputable entities helped in enchanting the great potential of the company's high quality products, blending the expertise on natural rubber latex production to satisfy customers worldwide. The company converted its limited company status into a public company on 12th May 2005. In year 2007, the newly joined Sime Darby, Guthrie and Golden Hope re-entered the Kuala Lumpur stock Exchange under the name of Sime Darby.
Processing Facilities
The company's current facilities are strategically located in the province of Suratthani
and Nakornsrithammarat, close to sources of raw material supply.
These up-to-date facilities coupled with sound management team allows the Company to produce one of
the Thailand's best quality both HA and LATZ Latex grades, Skim Block, Comp Block and Epoxidised Natural Rubber.
To ensure and maintain the high quality of produce, both the incoming raw materials and final products are subjected to
stringent tests at MMG's fully equipped laboratories and ISO 9001:2008 certification by BVQI.
Quality of final products are frequently cross checked by RRIT and independent laboratories to
ensure consistent high standard of processing technique set by Guthrie.

Marketing
Marketing channel and network is the pillar of our strength and where we are a head and shoulder above the rest.
Years of product development experience and establishment of strategic marketing network and channel throughout the world had
earned Guthrie the reputation and trademark of a market leader in the rubber industry.
This tradition of excellence is inherited and continued by MMG.

All of MMG'S produce are marketed under the brand name of DYNATHAI, a name synonymous with consistent good quality natural rubber Latex and maintain a policy of direct contact with our customers through exclusive distributors in the USA, Europe, Malaysia and appointed agents in the Far East.
A technical service team is always on standby to support the marketing function.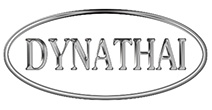 | | |
| --- | --- |
| Personal Data Protection Policy | นโยบายความคุ้มครองส่วนบุคคล | 01 March 2021 |
| | |
| --- | --- |
| Political Neutrality Policy | นโยบายการเป็นกลางทางการเมือง | 17 March 2021 |
| | |
| --- | --- |
| Social Responsibility Policy | นโยบายความรับผิดชอบทางสังคม | 17 March 2021 |
| | |
| --- | --- |
| Human Rights Policy | นโยบายด้านสิทธมินุษยชน | 01 August 2019 |
| | |
| --- | --- |
| Environmental Policy | นโยบายด้านสิ่งแวดล้อม | 01 August 2021 |
| | |
| --- | --- |
| Occupational Health & Safety Policy | นโยบายด้านอาชีวอนามัยและความปลอดภัย | 01 August 2019 |
| | |
| --- | --- |
| Risk Management Policy | นโยบายบริหารความเสี่ยง | 01 August 2019 |
| | |
| --- | --- |
| Policy of Quality And labor protection | นโยบายส่งเสริมคุณภาพและคุ้มครองแรงงาน | 5 May 2022 |
| | |
| --- | --- |
| Policy for the Association of Organizations with FSC | นโยบายแสดงความมุ่งมั่นที่จะดำเนินการให้สอดคล้องกับหลักการของ FSC | 1 Nov 2019 |
| | |
| --- | --- |
| Policy of Non-Discrimination | นโยบายการไม่เลือกปฏิบัติ | 31 Mar 2020 |
CORPORATE SOCIAL RESPONSIBILITY REPORT
Whistle Blowing | ช่องทางการร้องเรียน
;